Source: Gift from a friend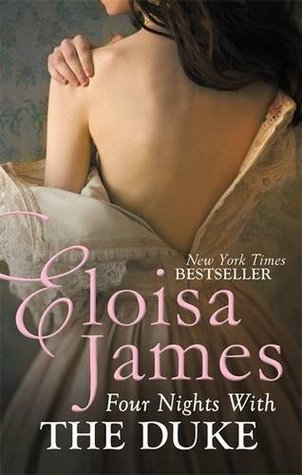 (Desperate Duchesses by Numbers, #2)
Genre: Historical Romance (Regency)
Cover Blurb:
As a young girl, Emilia Gwendolyn Carrington told the annoying future Duke of Pindar that she would marry any man in the world before him—so years later she is horrified to realize that she has nowhere else to turn.
Evander Septimus Brody has his own reasons for agreeing to Mia's audacious proposal, but there's one thing he won't give his inconvenient wife: himself.
Instead, he offers Mia a devil's bargain… he will spend four nights a year with her. Four nights, and nothing more. And those only when she begs for them.
Which Mia will never do.
Now Vander faces the most crucial challenge of his life: he must seduce his own wife in order to win her heart—and no matter what it takes, this is the one battle he can't afford to lose.
♥♥♥♥♥♥
Source: Purchased from Amazon Kindle
Genre: Historical Romance
Cover Blurb:
One family. One Legend. One chance to reverse the tides of fortune.
Welcome to a multi-genre collection unlike any other historical romance collection. Six of the top authors in their respective genres bring you this powerhouse collection, WITH DREAMS ONLY OF YOU. Join the de Reyne family as they grapple with a family legend that follows them through centuries of hope, heartache, adventure, and romance in seven amazing segments:
Roman Scotland – The origins of the Theodosia Sword.
Medieval England – The legend begins.
The Scottish Highlands – The legend takes a twist.
Tudor England – A new dimension to the legend.
Georgian Era – The legend upon the high seas.
Regency England – The legend has new life.
Contemporary Times – The legend concludes.
Seven unique and powerful stories take the legend of the gladius, the Theodosia Sword, through the ages. Discover how each era of the family finds their own love, peace, and happiness. The sword that can tear them apart is also the one that binds them.
One family. One legend. One chance to reverse the tides of fortune… will each generation of the family take that chance?
♥♥♥♥♥♥
Source: Purchased from Amazon Kindle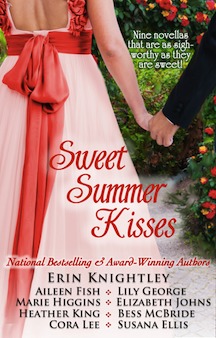 Genre: Historical Romance Anthology (Regency)
Cover Blurb:
Bluestockings and wallflowers seek happily-ever-afters. Only handsome, respectable and deeply romantic persons need apply. Dukes and marquesses will be given special consideration. Apply within.
This anthology contains nine fun, heart-tugging, and wholesomely romantic Regency novellas that are as sigh-worthy as they are sweet, brought to you by USA Today and national bestselling, award-winning authors.
Deceived by a Duke by Erin Knightley, USA Today bestselling author
When strangers meet during a summer sojourn to the continent, love soon blossoms under the Spanish sun. But things aren't all what they seem. When Libby discovers her English gentleman isn't at all who she thought he was, can their new relationship survive the shock of being . . . Deceived by a Duke?
(Originally published May 2014)
Captivated by the Wallflower by Aileen Fish, USA Today bestselling author
Finding the perfect husband for wallflower Lady Susan is a means to an end for Viscount Knightwick. Falling in love is not part of his plan. Can he keep his heart safe while making hers happy?
A Most Suitable Match by Lily George, national bestselling author
Can confirmed bluestocking and matchmaker Louisa Bradbury compose her own happily ever after with Thomas, the wallflower of the rich and powerful Wright family?
Stealing the Duchess by Marie Higgins, national bestselling author
When Julian Stratford seeks out to steal the duchess as an act of revenge, he mistakenly steals the wrong sister–a wallflower, no less. As they work together to try and solve the mystery, they soon discover that not only are their lives in danger, but so are their hearts.
First Impressions by Elizabeth Johns, national bestselling author
A widower earl, still in need of an heir, reluctantly sets off for London in search of a wife. He infinitely prefers the role of recluse to that of dashing beau. The Season's Incomparable prefers books to balls, and cannot wait until the Season is over. Their initial prejudices prevent them from feeling they would suit, but an unlikely source may give them another chance…
Treasure Beyond Words by Heather King
Having trusted the wrong man, bluestocking Amelia Burcott is forced to seek employment as a governess in order to support herself. Little does she realize, when she joins the household of the Earl of Raftesbury, that he has a secret as great as her own and needs the right woman to help him conquer his past.
The Earl's Beloved Match by Bess McBride, national bestselling author
Bluestocking Cora Prentice has no intention of marrying…ever. Tobias, the Earl of Momford, has no intention of marrying…ever. But Aunt Mimi has other plans for them as she sets out to make a match between her goddaughter and her adopted nephew!
Save the Last Dance for Me by Cora Lee, award winning author
When Lady Honoria Maitland reunites with her old friend Benedict Grey, she proposes an arrangement: a faux courtship that will smooth wallflower Benedict's re-entry into society and appease her dying father. But Honoria's clever plan failed to account for Benedict's heart…or her own.
The Third MacPherson Sister by Susana Ellis
Rebecca's older sisters took the ton by storm while she herself has failed to attact a suitor in four Seasons. Miles is pondering his urgent need for a wife when Rebecca lands in his lap in the nave of Bath Abbey. A match between them seems ordained by the heavens… except for the little matter of his past history with her sisters.
♥♥♥♥♥♥
Source: Received from the author in return for an honest review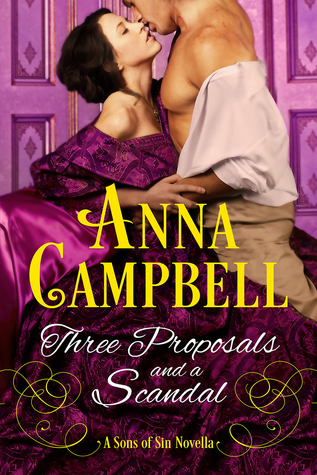 (Sons of Sin, #4.5)
Genre: Historical Romance (Regency)
Cover Blurb:
Whose hot kisses will melt the ice princess? All London is agog to know!
As the season reaches its brilliant climax, three very different men pursue beautiful Lady Marianne Seaton. She's the marriage mart's greatest prize – even if cruel and unjust gossip paints her as a woman cold and glittering as any diamond.
Lord Desborough is her father's choice – rich, powerful, safe. Lord Tranter is society's darling – handsome, dashing, charming.
Then there's the dangerous, compelling man nobody in their right mind calls eligible. Elias Thorne, son of scandal, reputed deceiver, possessing a rakish fascination no woman can resist. A lady might choose Elias as a lover, but as a husband, he's too risky a bet. Even if Marianne's forbidden yearning for him threatens her future and her reputation.
When Marianne's suitors pursue her to the year's most glamorous house party, there will be proposals and passion, rivals and revelations, secrets and scandals.
Let battle commence – but will the best man win?
♥♥♥♥♥♥
Source: Free on Amazon Kindle
(Clan McDunnah, #1)
Genre: Historical Romance (14th Century Scotland)
Cover Blurb:
Rumor has it the water on Clan McPherson lands is magical…
Clan McPherson has known peace amongst their neighboring clans for more than one hundred years. That peace is threatened when Fiona McPherson is made chief after the death of her husband.
Known more for her fighting skills than her beauty, Fiona refuses the multiple proposals of marriage that begin to seemingly arise from nowhere. She may be the chief of her clan, but she's still a woman. It isn't Fiona they want, but her land and she's willing to fight to the death to keep it.
Rumor has it Caelen McDunnah has lost his mind…
Called McDunnah, the chief of Clan McDunnah, has no desire to remarry. He's perfectly content to still mourn the loss of his first wife and babe, even if it has been sixteen years. Until he meets the beautiful and feisty Fiona McPherson.
Known to start a fight out of sheer boredom or madness — no one is ever truly sure which — Caelen suddenly finds himself in the middle of battles he has no desire to fight, but fight them he will if it means he can have Fiona McPherson as his own.
There is always a wee bit of truth in every rumor.
♥♥♥♥♥♥