Source: Received an ARC from the author via NetGalley.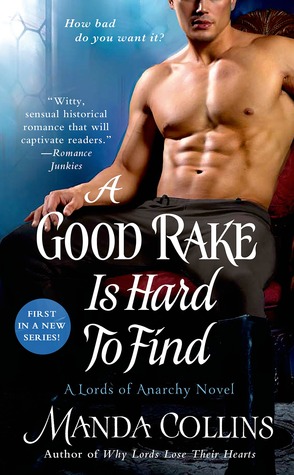 (Lords of Anarchy, #1)
Genre: Historical Romance (Regency)
Cover Blurb:
A DANGEROUS GAME
Heartbroken by the loss of her brother, Miss Leonora Craven vows to uncover the truth about his "accident," which seems to have been anything but. Jonathan Craven was involved with the Lords of Anarchy, a notorious driving club, and Leonora can't help but suspect foul play. But the only way she can infiltrate their reckless inner circle is to enlist the help of Jonny's closest ally, Lord Frederick Lisle. If only he didn't also happen to be the man who broke Leonora's heart…
AN UNDENIABLE DESIRE
Frederick isn't surprised to find gorgeous, headstrong Leonora playing detective, but he knows that the Lords of Anarchy mean business—and he has no choice but to protect her. A sham engagement to Leonora will allow Frederick to bring her into the club and along for the ride. But it isn't long before pretending to be lovers leads to very real passion. With everything to lose, is their tempestuous affair worth the risk?
Date of publication: 31 March 2025
♥♥♥♥♥♥
Source: Won in a Giveaway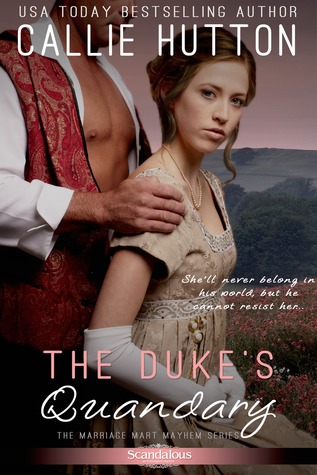 (Marriage Mart Mayhem, #2)
Genre: Historical Romance (Regency)
Cover Blurb:
London 1814…
Drake, Duke of Manchester is searching the Marriage Mart for a perfect bride. He wants a woman who is poised, sophisticated, and worthy of the title Duchess. But most of all, he wants a woman who does not want the useless emotion of love.
Socially awkward Miss Penelope Clayton isn't meant for marriage. A serious botanist, she has no desire to wed, so being forced by her guardian to participate in the Season to find a husband is torture. She'll never fit in with the ton, especially if they discover she's been pretending to be a man within the scientific community.
As Drake's family makes over Penelope, turning her from naive bluestocking to enchanting debutante, he is put upon to introduce her to society and eligible bachelors. Despite dance lessons and new gowns, Penelope is the opposite of poised and sophisticated as she stumbles from one mishap to the next. Why then, does he find it so hard to resist her?
♥♥♥♥♥♥
Source: Purchased from Amazon Kindle
Genre: Historical Romance (Regency and Medieval)
Cover Blurb:
Enter a world of dark romances, dark dreams, and ultimate passion in this two-book, multi-historical collection from bestselling authors, Regency powerhouse Christi Caldwell and Medieval master Kathryn Le Veque.
BOOK ONE: MY LADY OF DECEPTION by Christi Caldwell
For Georgina Wilcox, only child of the notorious traitor known as "The Fox", there are too many secrets to count. However, after her interference results in great tragedy, she resolves to never help another… until she meets Adam Markham.
Lord Adam Markham is captured by The Fox. Imprisoned, Adam loses everything he holds dear. As his days in captivity grow, he finds himself fascinated by the young maid, Georgina, who cares for him. When the carefully crafted lies she's built between them begin to crumble, Georgina realizes she will do anything to prove her love and loyalty to Adam—even it means at the expense of her own life
BOOK TWO: NETHERWORLD by Kathryn Le Veque
1197 A.D. – Smarting from the loss of his betrothed, Sir Keller de Poyer has learned not to trust women. A bear of a man with a brilliant mind, Keller is socially awkward but an accomplished knight. He is so accomplished in fact that his liege, William Marshal, gifts the man with lands in Wales for his meritorious service. But there is a catch – in order to secure the lands and titles, he must marry the Welsh heiress.
And so begins the journey into the Netherworld – a castle with a dark reputation and an heiress who hides her own terrible secrets. Death lives at Nether and Keller is caught in the maelstrom. Can he save his new wife from danger and betrayal before it's too late?
This collection is a LIMITED EDITION that also contains bonus chapters of unpublished and published works from these two top-selling authors.
♥♥♥♥♥♥