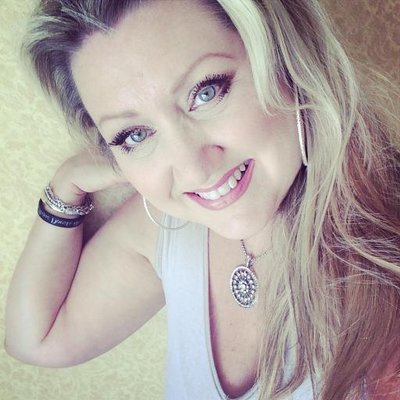 I'm delighted to welcome to USA Today Bestselling Author KATHRYN LE VEQUE to Rakes and Rascals today for an exclusive interview.
Thank you so much for having me today, Carol! I know your blog is called Rakes and Rascals, but I'd like to call it Rakes and Rascals and Knights for today, lol! Yes, I'm bringing the Medieval England Sassenach contingent with me, as usual, but it's such a fun and vibrant genre. I'm so excited to be able to share a bit of myself with your readers today!
~~~~~~~

R&R:
Could you tell us where you were born and what it was like growing up there?
Kathryn:
I was born in at Glendale Adventist Hospital in Glendale, CA. My parents lived in Pasadena but my mom's doctor worked in Glendale. I was taken home from the hospital to our home in Pasadena, the city I lived in and grew up in. I can only remember living in two houses as a child – one when I was very small and then when I was about seven, my parents purchased the home they still live in today. Talk about going home again! I have so many memories in that 1925 English Tudor, so even though I've lived in many homes since moving out, that house is still 'home' for me. I have a younger brother and we had a pretty average childhood. We received bikes at Christmastime (when what I really wanted was a horse!) and, being the older sister, I tended to bully my brother and push him around. I was a mean big sister. But then my brother grew up – he's about 6'4" and I'm about 5'4". Needless to say, I don't bully him any longer… lol! Actually, I adore him. He grew up to be one of my best friends.
My schooling was also unspectacular – I was an excellent student (though school bored me, mostly. Snooze.) and my favorite classes were History, English, and music. Fun fact: I play four different instruments (flute, piccolo, viola, bassoon), read music in all three clefs, have played in marching bands and symphony orchestras, played flute semi-professionally, and I also took a hand at writing music in my music theory classes. I have a very big musical background that, unfortunately, I didn't continue past college.
R&R:
How would you describe yourself – temperamental or easy-going?
Kathryn:
That's an interesting question – I am fairly easy going but definitely an A-personality. I'm a live and let-live type. I can be flexible and very understanding, and I try to be thoughtful and generous especially when it comes to my readers. Without them, there is no me, so I make sure to show my appreciation. But on the flip side, I stand up for myself and for others. I don't take anyone's crap. I have my opinions, and they are strong ones, and I run my business like I run my life – with honesty, integrity, determination, and joy. I get things done. I'm a producer. I work 12 hours a day, sometimes more on a deadline, so I am dedicated to succeeding and to producing the best product I can. I am definitely a workhorse. But I'm not all work – I laugh a lot! I love my friends but, as any writer will tell you, writing is a solitary life and an introverted one to a certain extent. I love my alone time when I can focus and create. My husband will tell you that I'm 'bossy', but moms usually are, aren't they?

Me in my marching band days in 1980
R&R:
When it comes to food do you like sweet or savoury or both?
Kathryn:
Savoury, definitely! I'm a salt fiend! Seriously, I'm pretty simple in my tastes. I like simple dishes, well prepared, and I'm not huge on meat although I'm not a vegetarian. Fun fact: I have a lot of food allergies and I have a severe tree nut allergy, so that keeps my scope of food I'm able to eat somewhat limited. You'd be surprised what has nuts in it!
R&R:
What is your most treasured possession?
Kathryn:
My grandmother's locket that has original pictures of my grandfather and father from the 1940's. I remember her wearing it and when I wear it, I feel her. Hard to describe, but it really means something to me. She was actually the first person I ever saw reading a romance novel (Barbara Cartland or a Harlequin paperback) and she was my first real introduction into the romance genre. Unfortunately, she passed away before I become published, but I like to think that she would have really loved my books.
R&R:
If you were able to afford a second home anywhere in the world where would you choose and why?
Kathryn:
Something my husband and I debate every day! I'd love to have a beach house along the Pacific coast, or a townhome in San Francisco. I'd even like a country cottage in England, in Norfolk or Dorset. Love those areas. But I'm definitely a California girl – it's God's country. I've seen some of the world but California, around Lake Tahoe and San Francisco, are beyond compare. Spectacular.

My husband and I at Yosemite National Park in the snow
R&R:
Finally, what has been your most embarrassing moment?
Kathryn:
Holy smokes! What a question! Lol! I'd have to say at my wedding in 2013 – I did a very stupid thing and wore shoes that were new, and very high, and about two minutes into the ceremony, my feet were killing me. As in 'I'm about to die' killing me. So I spent a lot of time shifting around on my feet to relieve the pressure and people thought I had to go to the bathroom. That's all I heard afterwards. Oh, brother……! lol
~~~~~~
Thank you for taking time out to be here today and sharing these interesting facts about yourself, Kathryn.
You're so kind to have me as your guest. Thank you so much for sharing me and other authors with your readers. I know I speak for all of your guests when I say that we are very grateful for your interest and enthusiasm in who we are and what we do. And to your readers – thank you for taking the time to read my novels (if you have), and if you haven't, I hope you'll pick up one (or three or ten)!
If you would like to find out more about Kathryn and her books, here are the links:
Website
Goodreads
Facebook
Twitter