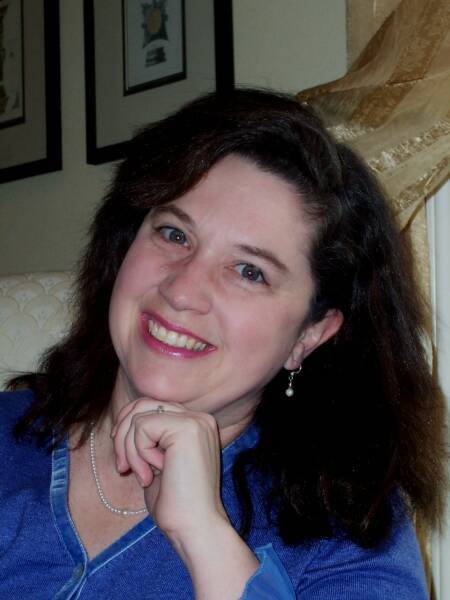 I'm delighted to welcome Harlequin Historical Romance Author BRONWYN SCOTT to Rakes and Rascals today for an exclusive interview.
It's great to be here and not talking about writing!
~~~~~~~


R&R:
Could you tell us where you were born and what it was like growing up there?
Bronwyn:
I was born in Puyallup, WA which is a little town outside of Seattle. We are known for our Daffodils and the Western Washington State Fair, which is one of the 10 largest fairs in the US. The Fair is a BIG deal. When we were in high school, we all worked the fair in the fall to make money. I worked in the scone booth under the grandstand. It was a blast jamming and buttering the scones, and the fastest of us were allowed to work the front line after 9:00 PM when the grandstand concert got out and we were swamped. There's nothing like a Fisher Scone piping hot from the oven on a brisk autumn night.
R&R:
How would you describe yourself – temperamental or easy-going?
Bronwyn:
Easy going. Nothing much gets to me. My favorite word is YES. I like to create possibilities. Yes opens up doors and relationships—yes I can do that, yes YOU can do that, yes WE can do that. I think there's very little that's actually impossible. You just have to want it.
R&R:
When it comes to food do you like sweet or savoury or both?
Bronwyn:
Sweet. I love chocolate. I have it almost every day and I complain when there's no dessert after dinner. My husband does ALL the cooking so he knows I expect dessert to follow dinner. One of my favorite desserts is Disney's chocolate lava cake.

R&R:
What is your most treasured possession?
Bronwyn:
Of course my kids and my dogs, especially my Apollo but they're not really 'possessions.' I don't own them. So hmm. I'm going to be boring and pick an actual 'thing' for this. There's actually three things I'd give this title to; A little lacquer hand painted box I got in Russia because it holds special memories from a special time; my baby grand piano which I've had since I was 15, and the big one is my wedding ring because I've been married 25 years to my college sweetheart and I've known him for 29 years, making him the longest thing I've ever done. I've never done anything else for a quarter of century…yet. I'm very proud of that because marriage is hard and it's easy to want to quit.

Apollo
R&R:
If you were able to afford a second home anywhere in the world where would you choose and why?
Bronwyn:
I'd love to live in the South of France or in Tuscany. We lived in Florence for a while when I taught there and it was fabulous. I like the pace of life and how it's possible to really focus on the things that matter. But I like France too. I wouldn't rule out the Shetland Islands either, because they're just stunning and full of gorgeous nature.
R&R:
Finally, what has been your most embarrassing moment?
Bronwyn:
So many to choose from! Once, I walked into a classroom on the first day of the term and began to teach Greek rhetoric (which involves Greek terms like Inventio, Dispositio etc.) to a first year Spanish class that didn't know the difference. Their teacher had gotten lost and was late so they had no idea I wasn't the real instructor. They just stared at me for a good ten minutes until we figured it out.
~~~~~~~
Thank you for taking time out to be here today and sharing these interesting facts about yourself, Bronwyn.
Great! Thanks for asking me. I love to chat with readers and you can visit me on my Facebook page or my website. Keep reading everyone!
If you would like to find out more about Bronwyn and her books, here are the links:
Website
Goodreads
Facebook
Twitter