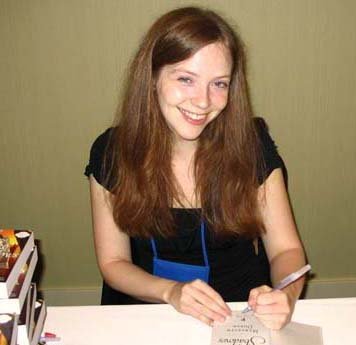 I'm delighted to welcome Award Winning Author MEREDITH DURAN to Rakes and Rascals today for an exclusive interview.
Thanks so much for having me!
~~~~~~~

R&R:
Could you tell us where you were born and what it was like growing up there?
Meredith:
I was born in the south and raised on the west coast. I like to say, only half-jokingly, that I had a bicultural childhood – I spent my summers in Alabama with my grandparents, harassing them for more black-eyed peas and fried okra, and my school year in the Bay Area, on a steady diet of sourdough bread.
My mother was really interested in genealogy when I was young, so my (non-culinary) memories of summers in Alabama involve a lot of dusty libraries and archives. During the school year, my parents were wonderful about taking us on weekend trips to the national and state parks nearby, and I spent those drives goggling at scenery and scribbling "deep thoughts" (ha) in a little notebook I carried on those trips. Like most writers, I've always been very good at daydreaming, and thanks to my childhood, I think, I find nowhere more creatively inspiring or romantic than deserted libraries and the rural areas of northern California. (Not coincidentally, I spent my honeymoon in the Sierras.)

This is me as a little kid on one of our summer road trips (in this case, we're at Dinosaur National Monument in Utah)
R&R:
How would you describe yourself – temperamental or easy-going?
Meredith:
Both! I'm easy-going with friends and family, and very temperamental about my writing. I get very worked up when I'm in the middle of writing a book; good days leave me exhilarated, and difficult days leave me gloomy. But that emotional rollercoaster is part of the fun of it. 🙂
R&R:
When it comes to food do you like sweet or savoury or both?
Meredith:
Savoury, savoury, savoury. Cheese and charcuterie and SALT: my sacred trinity.
R&R:
What is your most treasured possession?
Meredith:
Hmm. So, when I was little, there was a terrible firestorm in the Bay Area that forced us to evacuate. It was a frightening scene –transformers exploding, the sky dark with smoke, chunks of flaming material streaming down as steadily as rain. But before all this, when you could still see the sun and nobody yet grasped how quickly the fire would move, I made the unilateral decision to start moving all the family photo albums into our car.
Now, mind you, I was in elementary school, and those albums were large and heavy enough to prove cumbersome. My parents kept reassuring me that there was no need to pack them (everyone felt sure that the freeway would block the spread of the fire to our neighbourhood). But I was insistent, and so they indulged me—and ended up quite grateful for it when we were forced out of our home.
As I recall that, it dawns on me that were a similar fire to threaten my current home, I would probably take the hard drive where all my family photos now reside.
R&R:
If you were able to afford a second home anywhere in the world where would you choose and why?
Meredith:
Philo, California. This is a small town in Anderson Valley, California, a wine-growing region that produces some amazing pinot noirs. It's also one of the most beautiful places on earth, situated between a redwood forest and the coast. Bonus: it's home to one of the best Mexican restaurants this side of the border.


Navarro Vineyard in Philo
R&R:
Finally, what has been your most embarrassing moment?
Meredith:
Oh, goodness. There are too many to count. I have a razor-sharp memory for moments when I've embarrassed myself! But here's a recent one: at the RITA/Golden Heart awards ceremony last summer, Jo Beverley introduced the Golden Heart finalists for Historical Romance. I watched attentively. And then it was time to announce the RITA winner for Historical Romance (long) – and since I was nominated, I kind of went blank (fully convinced I would not win). Then…I won!
I was so shocked that I went into some kind of awful autopilot and reverted to the last moment when I'd been paying full, relaxed attention. That is how I ended up calling Stephanie Laurens – the presenter, and the author of several books I've enjoyed – by Jo Beverley's name. ACK!
Alas, I'm not the most articulate lady when put into the spotlight.
~~~~~~~
Thank you for taking time out to be here today and sharing these interesting facts about yourself, Meredith.
Thank YOU, Carol! This was fun.
If you would like to find out more about Meredith and her books, here are the links: