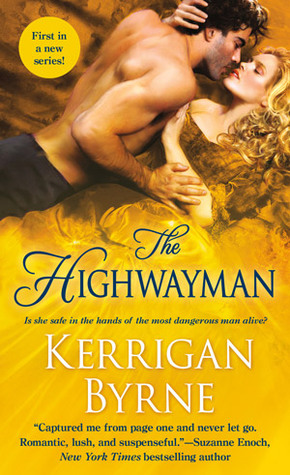 (Victorian Rebel, #1)
Genre: Historical Romance (Victorian – Scottish Highlands  1855, London 1872)
Cover Blurb:
They're rebels, scoundrels, and blackguards—dark, dashing men on the wrong side of the law. But for the women who love them, a hint of danger only makes the heart beat faster…
STEALING BEAUTY
Dorian Blackwell, the Blackheart of Ben More, is a ruthless villain. Scarred and hard-hearted, Dorian is one of London's wealthiest, most influential men who will stop at nothing to wreak vengeance on those who've wronged him…and will fight to the death to seize what he wants. The lovely, still innocent widow Farah Leigh Mackenzie is no exception—and soon Dorian whisks the beautiful lass away to his sanctuary in the wild Highlands…
COURTING DESIRE
But Farah is no one's puppet. She possesses a powerful secret—one that threatens her very life. When being held captive by Dorian proves to be the only way to keep Farah safe from those who would see her dead, Dorian makes Farah a scandalous proposition: marry him for protection in exchange for using her secret to help him exact revenge on his enemies. But what the Blackheart of Ben More never could have imagined is that Farah has terms of her own, igniting a tempestuous desire that consumes them both. Could it be that the woman he captured is the only one who can touch the black heart he'd long thought dead?
♥♥♥♥♥♥
I LOVED this dark, compelling debut novel from Kerrigan Byrne, and was completely swept away by the emotional impact of the powerful and beautiful love story.
I was drawn into the story from the moment I started reading Chapter 1. Watching the friendship, the inseparable bond and the innocent young love that developed between the young orphans, Dougan Mackenzie and Farah Leigh, his "Fairy", was so touching. To protect Farah, Dougan is forced to kill a man which leads to their dramatic separation. This was so heart-breaking and I was compelled to read on, desperate to know what happened to them.
Moving forward 17 years, Farah has been living as Mrs Mackenzie, Dougan's widow, for the past 10 years, following his death in Newgate prison. She has carved out a decent life for herself working as a clerk in Scotland Yard but is still haunted by memories of the boy she had loved all those years ago. Called upon to take notes for an interrogation being undertaken by her employer, Sir Carlton Morley, Farah comes face to face with the notorious criminal mastermind, Dorian Blackwell, the Blackheart of Ben More. Despite his reputation, she finds herself strangely affected by this cold, ruthless man but has no idea how closely her life will be entwined with his.
Dorian Blackwell and Dougan had forged a strong brother-like bond while in Newgate prison where they suffered terrible abuse at the hands of their brutal jailers. All the pent up anger and his promise to the dying Dougan to wreak revenge on those responsible are the things that drove him to build his feared criminal empire. Now rich, powerful and ruthless, he is merciless in exacting swift and deadly revenge against those responsible for the terrible things they suffered. Scarred both inside and out by years of horrific abuse, Dorian can no longer bear people touching him. When he meets Dougan's "Fairy", he must fulfil his promise to keep her safe and ensure she claims her rightful inheritance, even though it means kidnapping her and persuading her that marriage to him is her only option. Perhaps Farah is the one person to see beyond the coldness and ruthlessness and awaken the gentle, vulnerable heart beneath.
If you like your heroes scarred, dark, tormented and filled with self-loathing, then you will love Dorian. I like how he never makes any excuse for who he is and what he has done and learning of the type of abuse he suffered was heart-rending. It made his feelings of self-loathing understandable.
Farah is the light to Dorian's darkness. She is not only beautiful but also gentle and kind-hearted , and this is clearly seen in her genuine efforts to help her prostitute friend Gemma escape her abusive pimp. I loved that she never deserted Dougan when he was in prison, bringing him food every day and how his stories about her brought comfort to the other prisoners. She maybe gentle but can be tough when the need arises.
Their romance is earthy and passionate with lots of sizzling sexual tension and dark, edgy love scenes which may not be to everyone's taste. I thought they fitted perfectly with Dorian's aversion to touch and his deeply conflicting feelings of raw lust and reverence for the sweet, innocent Farah.
It isn't hard to figure out the big secret Dorien has been hiding because the clues are clearly signposted. I did enjoy the fact that the reader was privy to something the heroine was not.
I loved the ex-prisoners who Dorien has given jobs to; Murdoch, "with his sad eyes and misunderstood heart"; Frank, "who was lost anywhere but the kitchens", and poor Tallow, "who trembled more than he talked". They were all so well-drawn. There is also the elusive and mysterious Christopher Argent, a silent and lethal killer, whose story is told in the next book, THE HUNTER.
The book isn't perfect and does have its flaws.  I thought that Dorian overcame his aversion to touch far too quickly, and I felt that the storyline involving the threat to Farah's safety should have been explored in more depth before the final climax, which seemed to come completely out the blue. Despite these criticisms, the book still deserves 5 Stars for the heart-stopping romance alone and, of course, I do love a heart-warming Epilogue.
I have to mention Ms Byrne's wonderful writing…so emotive and evocative. As my words alone can't do it justice, I hope these few quotes will.
If only he hadn't so many wounds. Some that no stitch could reach deep enough to repair and so they remained open and bleeding, festering until they poisoned the body with their putrid filth.
~~~
In this quiet, unfettered moment, she knew him, truly saw him for what he was.. Abused, wounded boy. An empty heart full of promise, and a soul of shadows in need of sunlight.
~~~
His skin burned and his heart ached. He wanted. He needed. He craved.
~~~
All she knew was that she came alive beneath Dorian Blackwell's inscrutable gaze. He watched her with an intensity she'd never before seen, and she wanted to fill his insatiable mind with images he'd not likely forget.
~~~
Farah counted the admittedly obscene amount of desserts. Perhaps they should have left out the cocoa sponge cake, or the little cream-and-fruit-stuffed cornucopias with chocolate sauce. She absolutely couldn't have chosen between the almond cakes with the sherry reduction or the coriander Shrewsbury puffs or … the treacle and vanilla crème brûlée. Oh, dear, perhaps she and Walters had gotten a little carried away this afternoon.

MY VERDICT: A MUST READ!
REVIEW RATING: 5/5 STARS
SENSUALITY RATING: HOT
Read February 2016

Victorian Rebel series (click on the book covers for more details):