Genre: Historical Romance (Victorian)
Cover Blurb:
A sheikh without a country. A woman without fear. A love hotter than the Sahara.
In his heart, Viscount Blakeney will always be Sheikh Altair Mazir, but a deathbed oath to his English grandfather forces him to divide his time between Britain and his beautiful Sahara. A victim of prejudice from both cultures, he has learned a bitter lesson. Trust no one.
Yet when he witnesses firsthand the British Museum's rejection of Alexandra Talbot's request for assistance in finding the lost city of Ramesses II, he finds himself not only compelled to help, but donning his desert robes to hide his identity.
Alexandra is all too familiar with men who equate her sex with a lack of intelligence. But the mysterious Altair isn't like other men. He never questions her ability to find the lost city, only her resistance to the sinful pleasure of his touch.
Bound by a Pharaoh's prophecy, desire flares between them under the desert stars. But murder and betrayal turn their quest into a deadly game, pushing their fragile trust to the breaking point. A trust that must be reforged if they are to survive.
This book has been previously published by Samhain Publishing.
Warning: Contains a half-blood prince of the desert whose tortured Bedouin heart beats beneath a proper English cravat. And an American archaeologist who'll go a long way to fulfil her dreams.
♥♥♥♥♥♥
After a friend recommended this book to me, I had high expectations of it. Did it live up to those expectations? A resounding YES! I was totally immersed in the sensual and erotic world that Monica Burns created.
How I imagine Alex…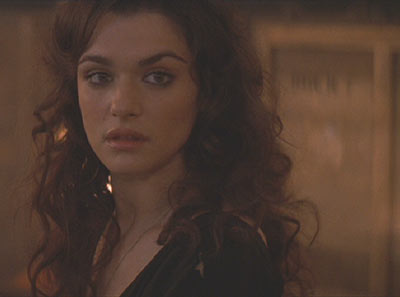 Independent, headstrong, stubborn and forthright, Alex is determined to prove that she is equal of any man in the field of archaeology. Although her father and uncle had actively encouraged her and respected her achievements, she knows that, because she is a woman, she will always be regarded as inferior. Finding the location of the ancient city of Per-Ramesses is her chance to prove herself just as capable as any man.
I love how strong and determined Alex is and I understood why she had no desire to marry if it meant the loss of freedom to pursue her dreams.
How I imagine Altair…
Viscount Blakeney/ Sheikh Altair Mazir is caught between two worlds – the aristocratic world of his father and the Bedouin world of his mother. After his grandfather pleads with him not to give up the Blakeney title and holdings, Altair agrees to spend half the year in England out of love for him. As a half-breed, he has become accustomed to the prejudice and scorn heaped on him by London society but the betrayal and public vilification by his fiancée has left him with a deep mistrust of women. He only truly feels happy in the Bedouin world where he is accepted by his desert family despite his English blood.
Altair is definitely a drool worthy hero especially when he first appears in desert clothing.
No longer the English lord, he was as lean and predatory as a leopard. A utility belt filled with rifle cartridges crossed his chest, while a pistol was tucked into a belt around his waist.
His entire appearance emanated a sense of danger and excitement. Beneath his eyes, Mazir tribal symbols stained his brown cheeks. His wavy brown hair, no longer restrained by a ribbon, tumbled down over his shoulders.
I love how Ms Burns describes Alex's reaction.
If she were to open her mouth, she was certain more than a dozen butterflies would flee their captivity in her stomach.
Altair has never met anyone like Alex before and is totally fascinated by her. However, past experience has taught to him tread warily where women are concerned, and he's afraid to be open and honest with her and Alex feels she can't trust a man who constantly lies to her. This conflict creates a volatile relationship which only serves to heighten the sexual tension simmering between them. I like how the threats to Alex's life bring out the protective instinct in Altair and we are introduced to Zada, the mongoose he gives her for protection against snakes. Zada is a born a scene stealer.
Ms Burns' love scenes are explicit, passionate and scorching hot and the one in Alex's tent was definitely the stuff of fantasises!
The top of her bent leg almost brushed his lips, and he leaned forward just a hair and kissed the inside of her leg. The sharp hiss of air she dragged into her lungs assured him she liked what he was doing.
"Tonight, emîra, I'm going to show you how my body craves you."
I enjoyed the element of danger and intrigue that runs throughout the story. Although I didn't find it hard to guess the identity of the villain, the depth of his hatred for Altair came as a surprise.
Ms Burns' vivid imagery creates a real sense of mood and atmosphere. I could feel the heat of the desert sun, see Alex's tent with its jewel-toned amber, emerald and ruby pillows and smell the woody fragrance of cedarwood and scent of sweet fennel that teases Alex's senses whenever Altair is near.
I appreciated the extensive research Ms Burns must have undertaken. The Egyptology aspects and the Bedouin culture and traditions, that form an integral part of the story, are fascinating.
My hankering for a leave-me-with-a-warm-fuzzy-feeling Epilogue was more than satisfied…
"Home is where the heart is, yâ maHabba, and my heart is wherever you are."
My Verdict: If you enjoy a well-written, passionate and steamy love story, compelling characters, danger and suspense combined with fascinating history, then I can definitely recommend MIRAGE.
REVIEW RATING: 5/5 STARS
SENSUALTY RATING: SIZZLING
Read September 2015